Camtronics, LLC takes delivery of its first Commercial Vacuum Toilet Test Stand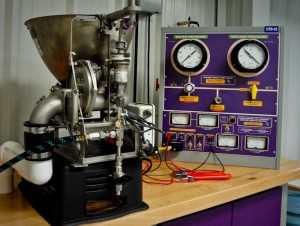 In photo; Unit Under Test (UUT) is a MONOGRAM Toilet P/N 15800-012
Our Part Number TP796
This Zodiac Aerospace (aka Monogram Systems) equivalent Vacuum Toilet Test Stand (VTTS), OEM P/N 18000-001 (115V), or OEM P/N 18000-003 (220V) , is used for bench testing, troubleshooting, repair and calibration of various B737-600, B747-400, B757-200, B767-300, B777-200, and Airbus Vacuum Toilet Assemblies , P/N 15800-022-X, P/N 15800-029-X, 38000-150-X Series, as manufactured by Monogram Systems, as specified in ATA 38-33-10, ATA 38-38-20
This VTTS is also equivalent to EVAC Vacuum Toilet Test Stand P/N 7900137 and Electrical Test Fixture P/N 7800103, and will functionally test ENVIROVAC (EVAC) Vacuum Toilet Assemblies P/N 7900063, 7900064, 7900065, 7900066, and 7900253 Series, as manufactured by Evac/Envirovac,  as specified in ATA 38-30-15.
Includes all electrical and water connection cables. Stainless-steel (aircraft grade) fittings and stainless-steel tubing (aircraft grade) used throughout. All panel meters back-lighted and available with NIST certifications and data sheets. All gages are 1% accuracy and available with NIST calibration certificates and data sheets. Includes built-in 3A variable DC power supply, with current limiting. Mil-spec grade electrical connectors used throughout. Main panel electrical connector is ITT/Canon,high-grade, ZIF (zero insertion force), for years of dependable service life.
End user to supply inlet water (50-60 psi) to a 1/2″ NPT female fitting. Other water inlet fitting sizes available upon request.
Electrical Panel markings (switches, valve handles, meters, etc) available in multiple languages of your choice for additional fee. Inquire at time of order.
World-wide shipping.
Approximate Lead-Time: 120 days ARO
Tester Table Dimensions:
Height: 40.5″
Width: 25″
Length: 72″
Power Requirements:
115VAC @ 50 or 60Hz